SATTI has been training mental health professionals, key supervisory personnel in business and industry, EAP and substance abuse counselors, members of the criminal justice system, pastoral counselors, and educational personnel to successfully address the complex problem of sexual addiction since 1992. Gaining competence in treating this important clinical issue has been of particular interest to those who wish to increase the scope of their clinical practice and to those who would like to develop a cutting-edge specialty.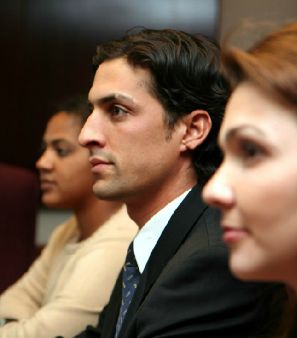 SATTI's expertise comes from our broad-based clinical practice and our long-term experience in working with recovering sex addicts and their partners. Our theory-building concerning the genesis, nature, and pathways of sexual addiction and sexual codependency has resulted in a comprehensive, holistic treatment model.
While we focus initially on helping the sex addict establish and maintain sexual sobriety, ongoing treatment seeks to foster within the recovering sex addict a transformative healing process. Freedom from reenactments of the past, the integration of healthy sexuality, a sense of spiritual abundance, the experience of safety and pleasure within an intimate context, and a willingness to explore the potentialities of self are among the benefits this deeper healing process may offer. In our trainings, we try to convey this sense of possibility in the treatment of sexual addiction.
Below is a sample of a one-day workshops in the Diagnosis and Treatment of Sexual Addiction. We also offer more comprehensive two-day workshops as well as 12-week trainings in both sexual addiction and sexual abuse. Our codependency trainings include Boundary Disorders and The Relational Addictions, both of which are two-day seminars. For corporations and institutions we offer additional workshops on The Relationship Between Sexual Harassment and Sexual Addiction. Please contact us directly at sattigroup@gmail.com if you are interested in attending one of our trainings or arranging an onsite workshop for your business.
SEXUAL ADDICTION: Diagnosis and Treatment
Like substance abuse, sexual addiction is epidemic in this country, afflicting 12-15 million Americans and their partners. Although this addiction can be life-threatening, affecting every aspect of health, happiness, and well-being, it often goes unrecognized and untreated. Undiagnosed, it undermines the therapeutic alliance and is a major factor in recidivism in other addictions.
This one-day training workshop will provide professionals with a comprehensive overview of the diagnosis, etiology, and treatment of sexual addiction/compulsivity and sexual codependency. The interrelationships among sexual trauma, sexual addiction, and sexual perpetration will be a major focus so that clinicians will be prepared to interrupt and treat this often circular dynamic. Both experiential and didactic methodology will be used, with specific attention to case material. For many attendees, this training may offer the opportunity to begin to develop a new practice specialty in an area that is increasingly gaining societal awareness.
• Signs and symptoms • Differential and dual diagnoses • Etiological factors: Neglect, abuse, neglect • Addiction remediation or trauma: What comes first? • Nurturance failure and intimacy disorders • Ritual, trance, reenactment, and acting out • Relapse prevention: Decoding the slip • Dissociation, planned and unplanned • Legacy crimes: Trauma and reenactment • Substance abuse in the service of sexual addiction • Sexual anorexia: Don't mistake it for sobriety • Codependency revisited • Dealing with the Internet • What is sobriety: Sex after sexual addiction • Sexual harassment and sexual compulsivity • The Recovery Continuum: A Transformative Process • The relational addictions • Transference-countertransference traps
• Psychotherapists, clinicians, and clergy who work with sex addicts, romance addicts, survivors of emotional, physical, and sexual trauma, borderline clients, and clients with PTSD diagnoses. • Alcoholism and substance abuse counselors and other addiction specialists who suspect underlying sex addiction issues or who have clients who have are unable to maintain continuous sobriety. • Clinicians, pastoral counselors, EAP specialists, HR personnel, and members of the criminal justice system who deal with perpetrators (impaired physicians, clergy, and mental health workers and sex offenders) or perpetration issues (sexual abuse, sexual harassment, pornography, prostitution). • AIDS counselors concerned about clients having difficulty adhering to safer-sex guidelines. • All clinicians concerned with cutting-edge mental health issues.
SATTI's workshop and seminar leaders are established clinicians who also have expertise in the treatment of sexual addiction and sexual codependency. They are among the pioneers in addressing the reality of sexual addiction and providing treatment, training, and supervision for other mental health professionals.
For further information or to be put on our contact list to be informed of upcoming trainings, please call us at (212) 366-1490 or
(646) 366-1490 or email us at sattigroup@gmail.com